August issue of Scripophily Journal available online (members only)
The latest issue of the Scripophily Journal is available only.  Please note it is in the members only section.  To go directly to the list of Journals to view (remember this is for members only) please press here.
David Beach reports some interesting sales
David has told us of three sales of note.  The first is a Kansas City Bridge Terminal Railway that sold for $490.  David said this is the only one of these he has ever seen. The other sales are Ozark iron Company which sold for $185 and Missouri Tin Company that sold for $185.  Many thanks for the information David! (Click on any of the images for a larger view.)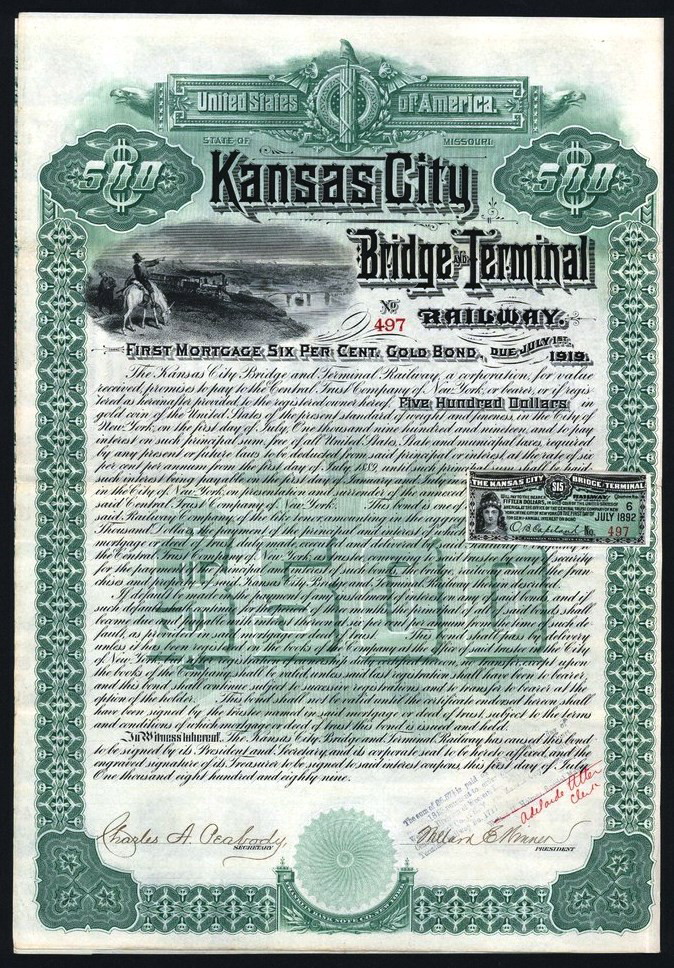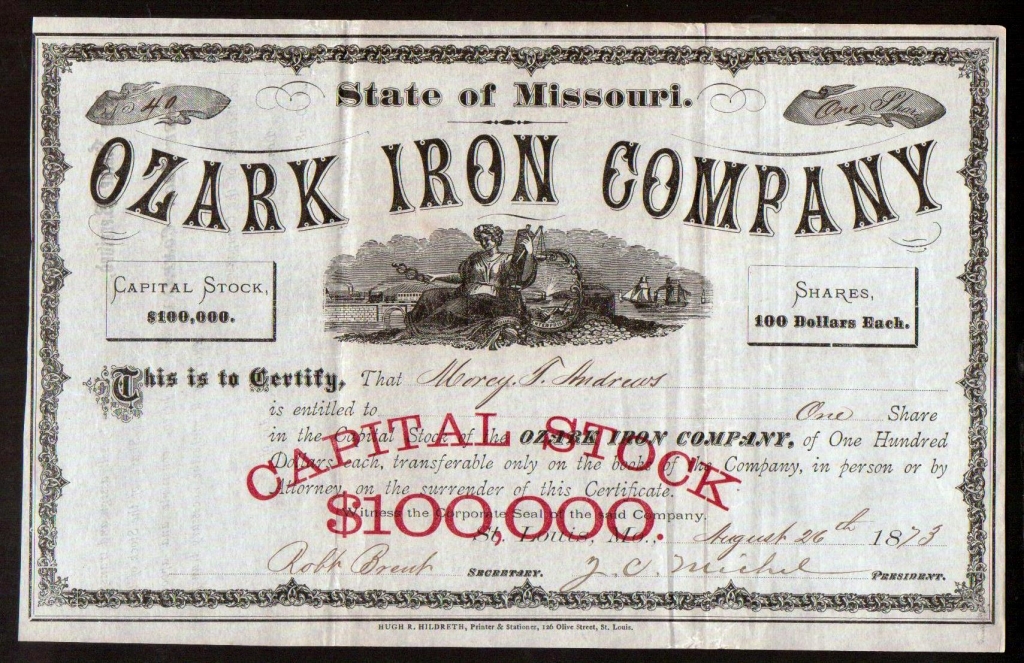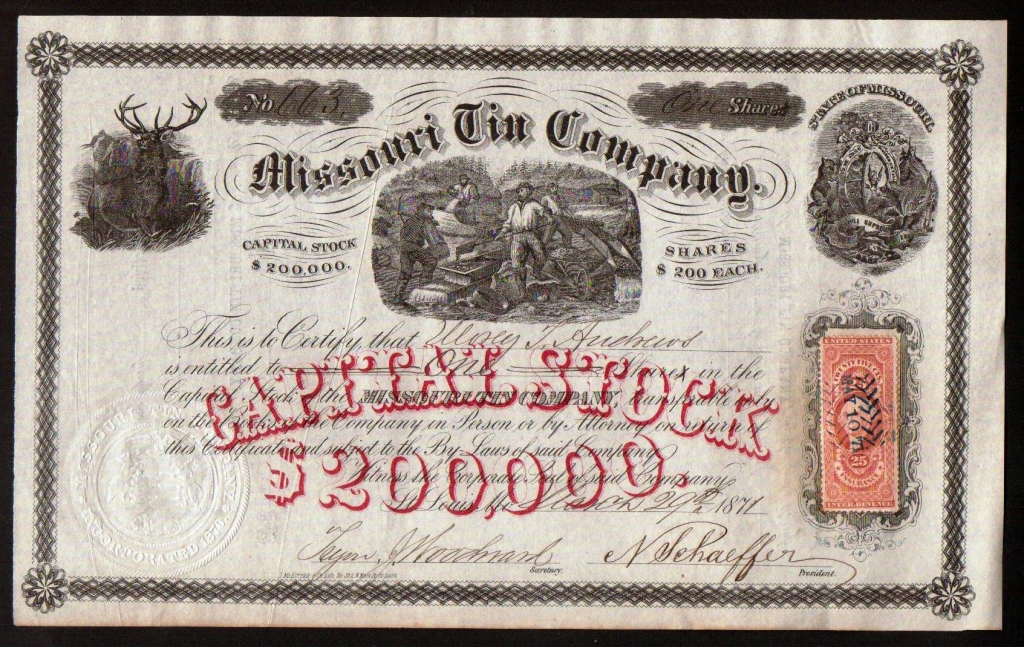 Some Scripophily Journals added to the Newman Numismatic Portal and made available to the public
Scripophily Journals up through December 2014 have been added to the Newman Numismatic Portal.  To see them click here.
Since these are available to the public, we have also made them available to all on this web site.  To see them on this site, click here.
Please note that issues from 2015 to the present are only available to members.
If anyone has any questions regarding this, please contact twelo@optonline.net.
Certificate of the week (August 13, 2018)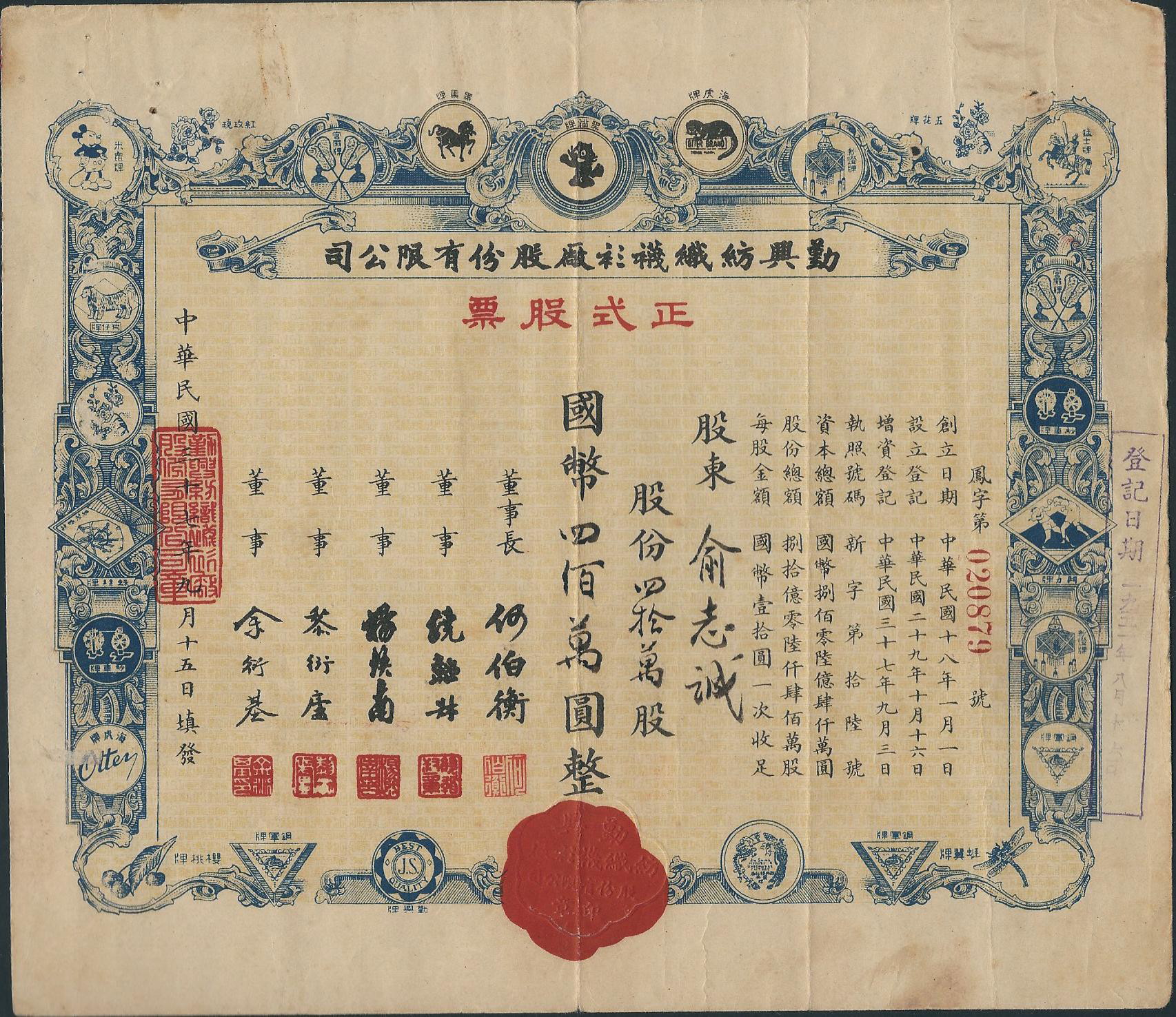 Click on image for a larger version