New Additions to the List of Books!
Thanks to David Adams, three new books have been added to our List of Books page! The new editions are: Aikamatka Pörssiin Osakekirjat Kertovat [Time Travel to the Stock Market: The Share Certificates Tell] by Pekka Kantanen, Der Pionier: Commodore Cornelius Vanderbilt Dampfschifffahrts-Pionier und Eisenbahn-Tycoon [The Pioneer: Commodore Cornelius Vanderbilt Steamboat Pioneer and Railroad Tycoon] by Udo ielscher, and L'Image, L'argent, les Titres: Valeurs de Collection [The Image, The Money, The Titles: Collector Values] by François Bayle.
To see all the books we have listed click here.
Sponsor a page on this site!!!
Going forward, we are accepting sponsors for various pages on our site!  A sponsor means that you will have a banner about your sponsorship on the top of the chosen page with a short message of your choosing.
Sponsorship is available to ANY current member of the Society.
Sponsorship is a great way to advertise a business, eBay store, or your personal wants and needs.
The charge to sponsor a page for one year is $US 50.
The Pages available for sponsorship are:
Upcoming Events
List of Books
List of Auction Houses
List of Dealers
List of Officers and Contacts
What is Scripophily and FAQ
List of Museums
List of Related Web Sites
IBSS Journals Available for Download (members area)
Forum (members area)
If you are interesting in sponsoring a page, please contact Tim Welo, our Webmaster at either twelo@optonline.net or timwelo@gmail.com
Member Forum now accepts images!
The Forum for members comments can now accept images.  This is a great way to add some interesting content to what you have to say.  Please note this is in the Members Only portion of this site.
The APRIL 2022 issue of Scripophily is available!
The latest and greatest issue of Scripophily is printed and heading your way.  For those that cannot wait, you can download the issue from this page.
Please note this is in the members only area and you need to be logged in to access this.
Join Us!
It's easy to Join the International Bond and Share Society – Just click on the Membership tab above and follow the directions!
Highlight Certificate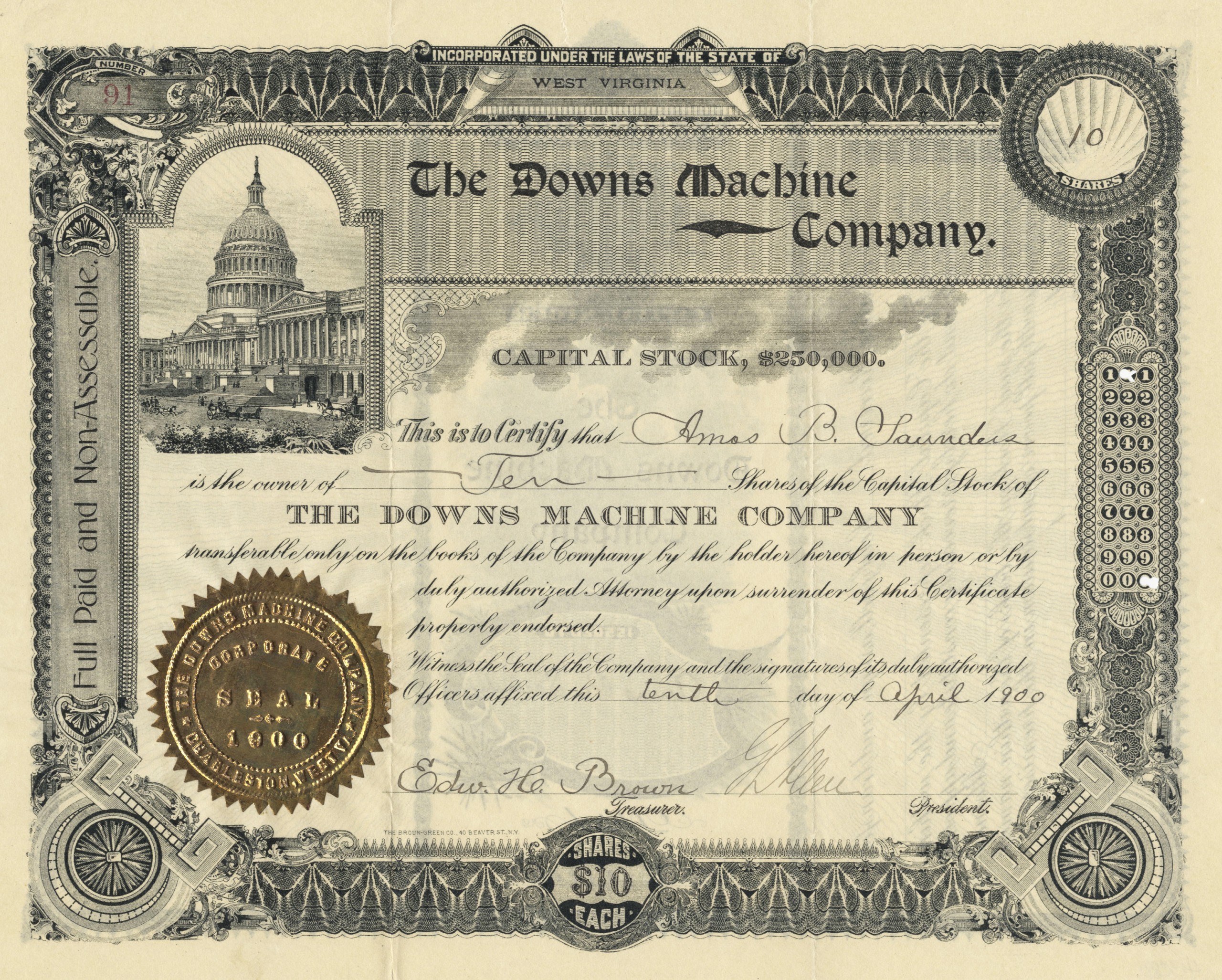 Click on Image for a larger version