Flagler Million Dollar Bond
At the Key West (Florida) Museum of Art and History at the Custom House is an exhibit on the extension of the Florida East Coast Railway to Key West which is attributed to the foresight of Henry M. Flagler.
In the exhibit is a Bond for one million dollars made out to Henry Flagler.
The exhibit note with the bond says:
One Million Dollar Bond issued to Henry M. Flagler on June 15th 1909. On the reverse, it records the interest payment made to Flagler in 1910, 1911, and 1912.  After Flagler's death in 1913, his trustees William Beardsley, William Kenan Jr. and Joseph Parrott took over the bond.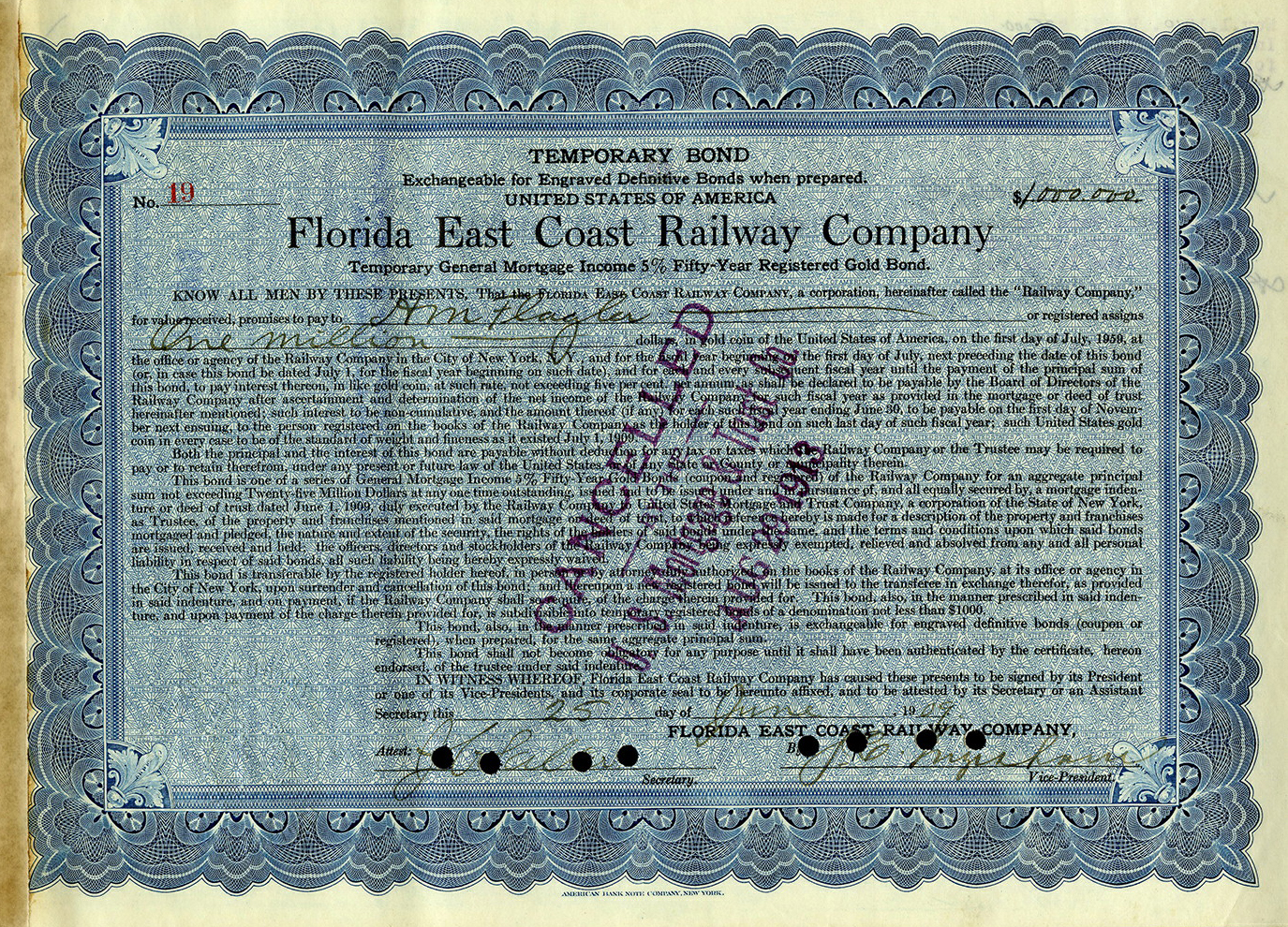 While not signed by Flagler, our guess is this is probably unique.
Swedish Society Announces their 40th Anniversary
Our collecting colleagues in Sweden have announced their 40th anniversary activities in Stockholm November 29-30. Click here for the entire schedule of events!
In addition to a dinner, they will publish a catalog of Swedish shares (about 8000 of them) and an Anniversary book with all articles published in their quarterly magazine during these 40 years.
There will also be an exhibition, an anniversary auction and guest speakers.
For additional information check out their site: http://www.historiskavardepapper.com/
Photos from the Golden Spike Exhibition
Max Hensley recently attended the 150th anniversary of the Golden Spike Ceremony for the U.S. transcontinental rail road and send us a couple if photographs – Thank you Max!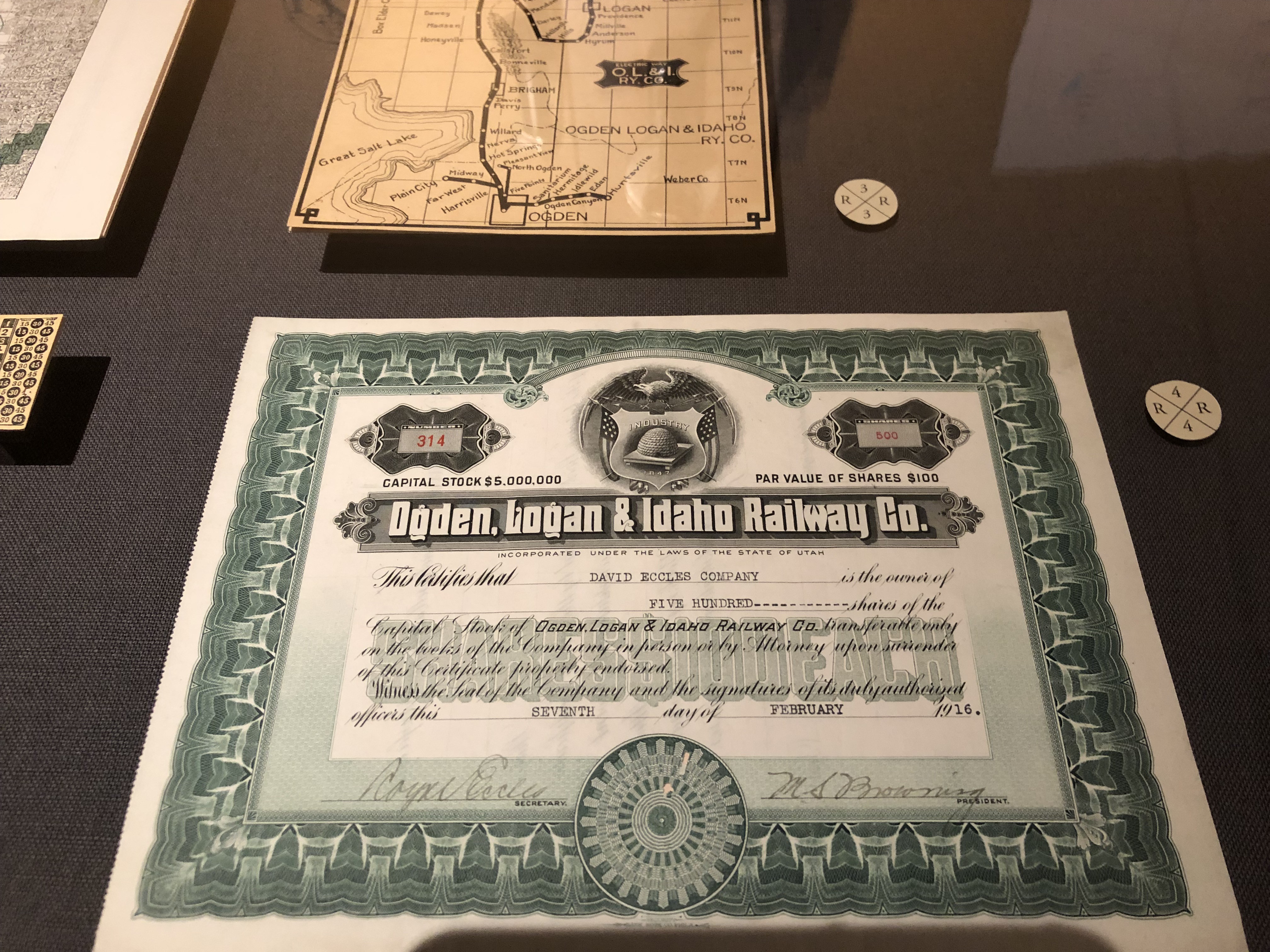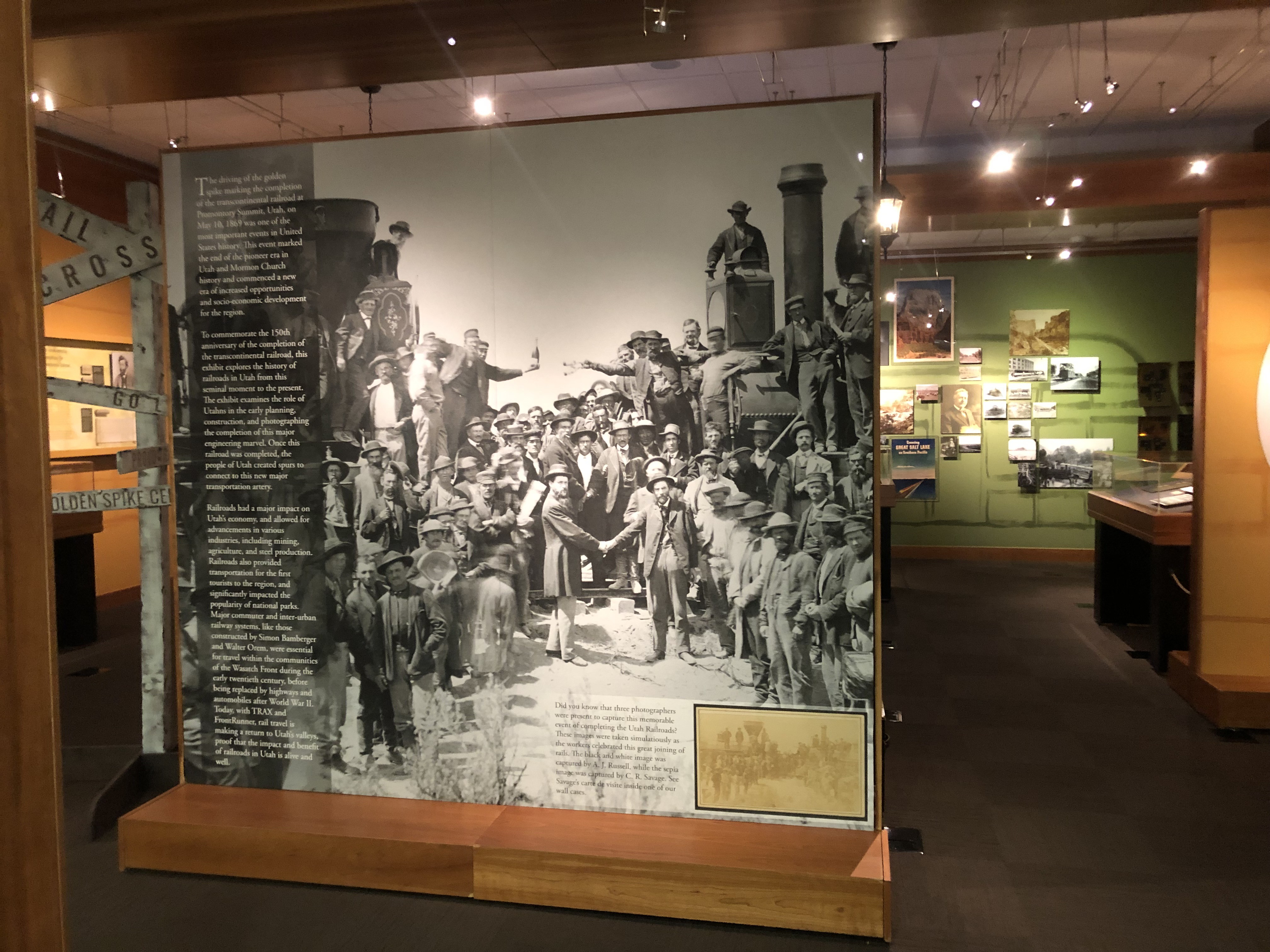 Click on either image for a larger view.
New Michael Mahler Book Available for Free Download
Our member, Michael Mahler has provided a copy of his latest book: New York Stamp Taxes on Bonds 1910-1920.  You can find it in the Publications section or you can go directly to the download by pressing here.  You can also order a hard copy of his book from Amazon by pressing here.
Updated Scripophily Buying Guide
Max Hensley has updated his article on buying scripophily.  You can access the article here.
New Article on Chinese Railway Bonds and Shares added
Peter Crush has generously shared with us an extensive publication on Chinese Railway Bonds and Shares
For a link to this interesting article and for more information on Peter, please click here.
August Issue Available On Line
The latest issue of the Scripophily Journal is available in the members only section for those that can't wait for the printed version!  Click here to see all the Journals available for members including the most recent
Join Us!
It's easy to Join the International Bond and Share Society – Just click on the Membership tab above and follow the directions!
Certificate if the week (September 16
, 2019)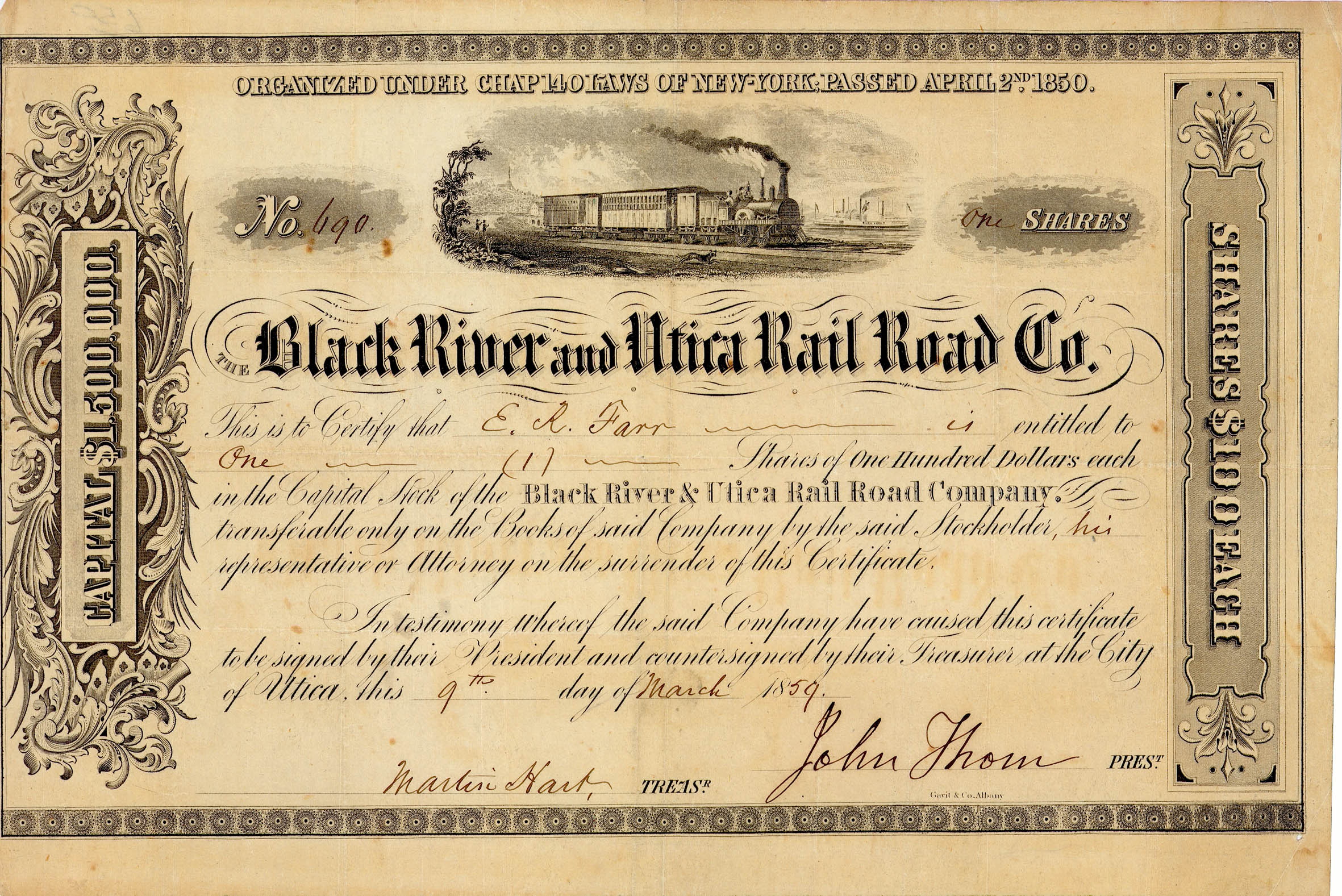 Click on Image for a larger version