On my way to the eclipse…
by Tim Welo
(click on any image for a larger version)
On August 19th we had the Great Eclipse across a great deal of the United States.  My wife and I decided to travel to Franklin, North Carolina to see it.  While there we visited the Franklin Gem and Mineral Museum (www.fgmm.org).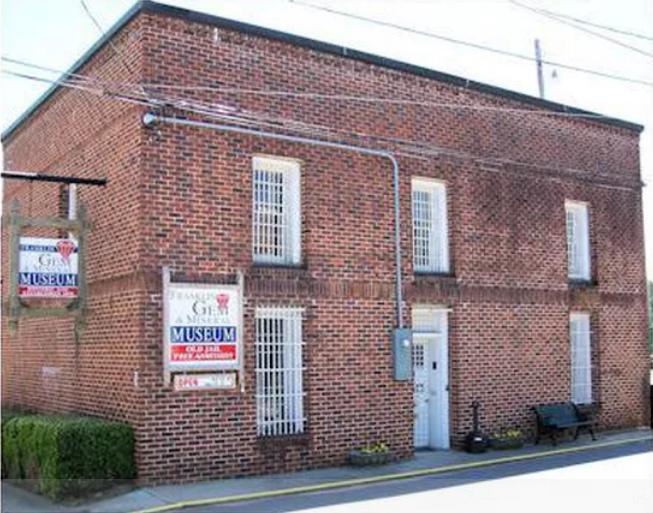 And in the museum was a stock certificate for a local mining company, the Franklin Mica & Mining Company, Inc.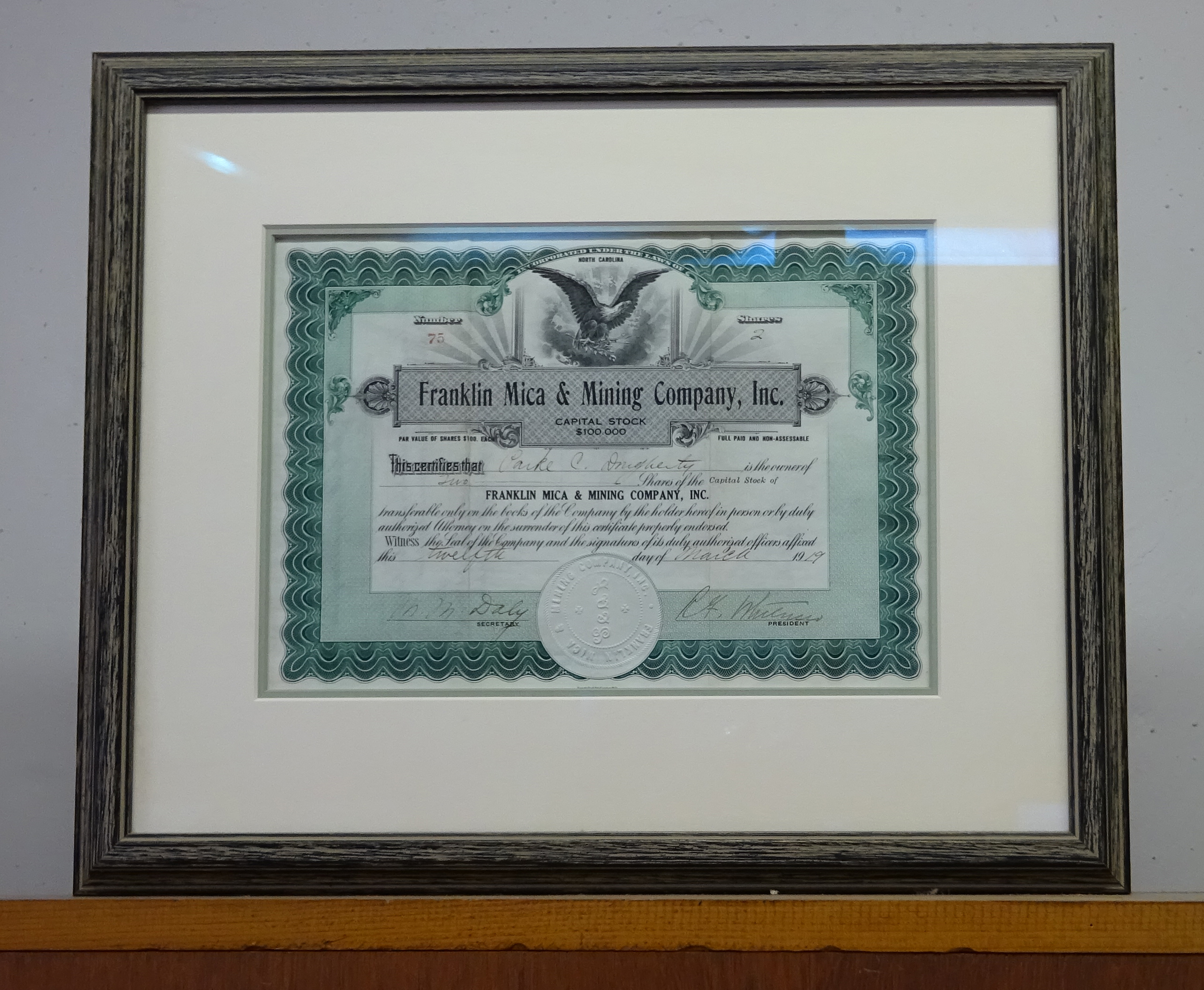 This is another example of finding scripophily in new and interesting places that was started by Roland Schmidt.  If you would like to see his original article, please press here.
If you have any similar examples of scripophily items presented in non-scripophily exhibitions, please share!
Banner space available
We have space for two more banners on the home page.  You can purchase a banner for US$20 per month.  Banners should be jpg files sized 150 x 150. If you are interested, please contact Tim Welo at twelo@optonline.net.
Certificate of the week (Oct. 16, 2017)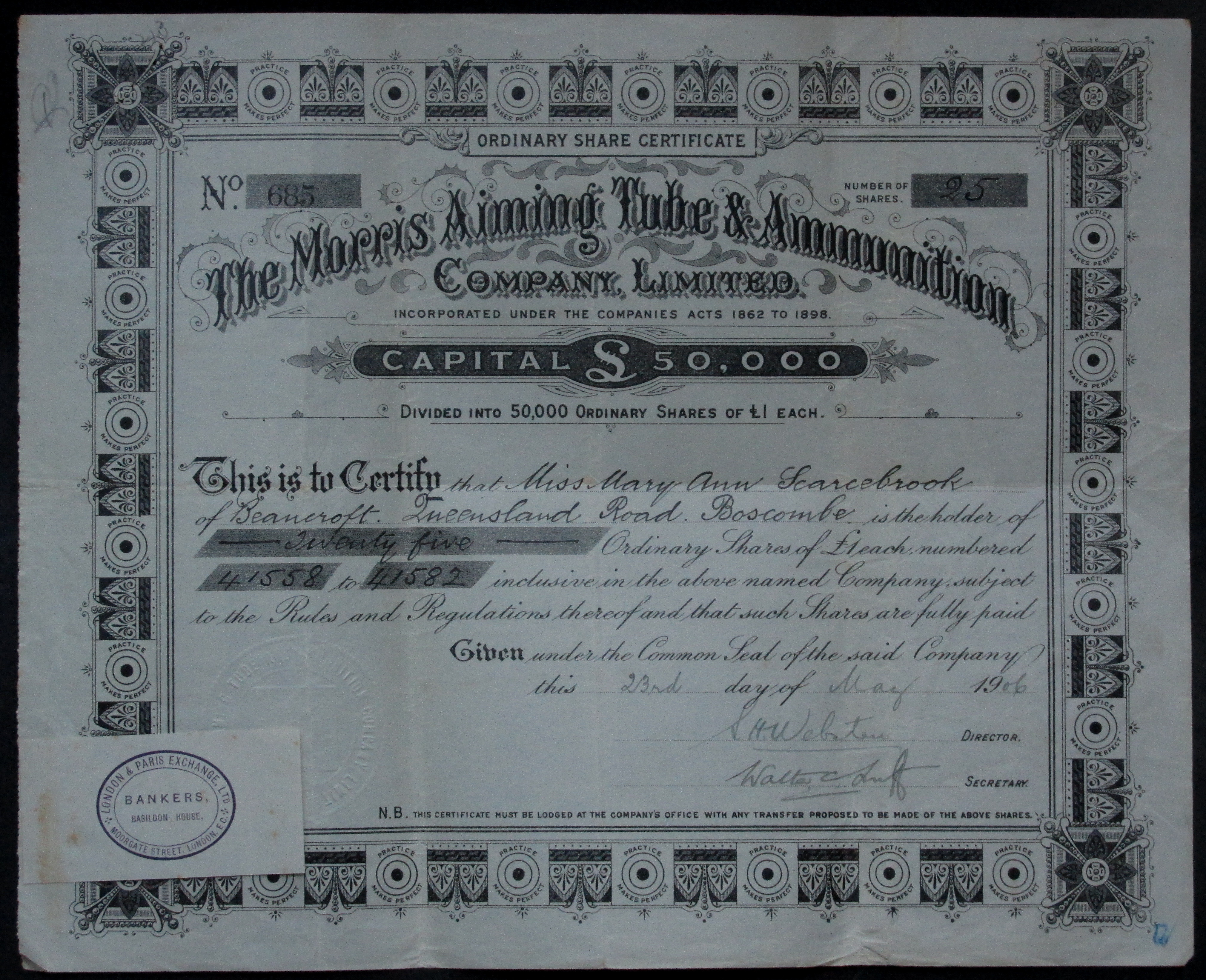 Click on image for a larger version